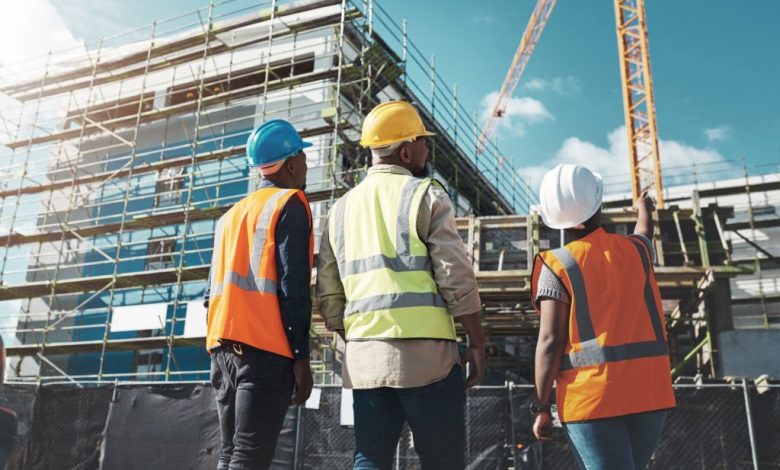 With the advent of digital transformation in the construction industry, the era of cost estimating services for the construction industry has arrived. Digital transformation is expected to reduce costs by 4-6% and increase productivity by 14-15% in the construction industry.
As construction companies need to become more flexible and agile to respond to rapid market changes, many outsource their support departments and services to achieve the critical flexibility needed to succeed in an increasingly competitive market. It may include accounting, marketing, and often costing departments.
What is cost estimation?
A cost estimate is a rough estimate of the cost of a job by a service provider.
The purpose of an estimate is to predict the number of resources, costs, and prices needed to complete a project. Estimates are used for bidding to potential clients and for work planning and budgeting.
Cost estimating services involves breaking the project scope into manageable parts and using all available information (experience, similar work, industry knowledge) to determine the total expected cost.
What is the purpose of estimating and costing?
Estimating and costing play several roles in the construction process, including preparation and final approval of bids and cost control.
The primary objectives are to determine the scope of work for cost control and to consider appropriate material selection during the project.
What are the types of estimates?
Preliminary estimates. According to Public Works Daily, preliminary estimates are also rough or rough estimates.

You can find detail estimates here. Companies can turn a preliminary estimate into a detailed estimate.

Quantity estimates

Cost estimates.
What are some common methods of estimating costs?
Fortunately, several methods and techniques can help estimate these costs at different stages of a project, such as
Factor estimation

Parametric estimation

Estimating equipment factors

Lang's method

Manual methods

Detailed evaluation
Why are cost estimating services important in project management?
The ability to produce accurate cost estimates is critical to executing a sound project plan. Cost estimating uses several methods to translate the project scope into deliverables and determine the approximate cost of resources needed to complete project tasks.
What does an estimating service include?
Estimating services is an umbrella term that includes many elements, specific services serving distinct purposes. First, it includes estimating services.
It includes pre-construction evaluation and consulting, concept evaluation, program evaluation, project development evaluation, quantity surveying, budgeting, quantity surveying, and total cost estimation.
Construction estimating includes flooring, drywall, wood, electrical, masonry, earthwork, concrete, metalwork, doors/windows, waterproofing, interior and exterior painting, and building construction.
Why are outsourcing home building cost estimating services important?
Outsourcing estimates increase the profitability and resiliency of a builder's procurement, providing them with the resources they need to invest in their business and grow long-term.
It allows you to spend less time in front of the computer and more time executing your plans. Outsourcing costing allows companies to spend more time developing and managing their business, respond to more projects, and generate more revenue.
The purpose of costing is to help management choose the business from alternatives and create a financial plan for the implementation phase.
Reasons to Use the Cost Estimating Services
It is well known that the cost of construction projects has always been a major problem for many companies.
In many cases, inaccurate estimates can be the sole reason for a successful bid or cause cost overruns that can significantly reduce profits or even result in losses. There are main reasons to estimate the construction estimating services, such as 
1: Accuracy 
In today's competitive and volatile economy, businesses need to monitor subcontracting costs, actual labor, equipment costs, material costs, and other budgetary issues more than ever.
Estimating software allows companies to track critical data related to construction projects, such as material inventories and backorders. Construction cost estimating software allows your company to determine the actual cost of the job as accurately as possible.
Accurately determining labor costs and the total amount of materials need ensures that project costs are accurate.
2: Better project management
Estimating software is another valuable asset you can use to manage your projects better. It can streamline procurement and purchasing, bring clarity and consistency to communication, and most importantly, make data tracking transparent and significantly more efficient.
Studies show that most trade contractors prefer estimating software over other methods, and it is because the software helps them stay organized and improve time and workflow management.
Eliminate overhead costs that reduce profit margins.
Outsourcing estimating means you don't have to pay for an idle estimating team. Instead of waiting for clients to submit new projects to be estimate, the estimator moves on to the next client's project and returns when the client submits a project.
You pay an estimator to do a job, not to sit around and waste time. There is no need to hire an estimator who does not work and pays expensive benefits and taxes. Just use a service that only charges you when you work.
Grow your business
And most importantly, you can focus on what's important: running your business. But your specialty is construction, not computer management, spreadsheets, or materials calculations.
By outsourcing your estimates to an estimating construction service, you ensure that you stay under budget again and have enough time to run your business.
Bottom line.
In short, long before appointing a construction team, the estimator needs to know how the building will be construct via home building cost estimating services.
The software can greatly assist the estimating team in communicating bid remarks.