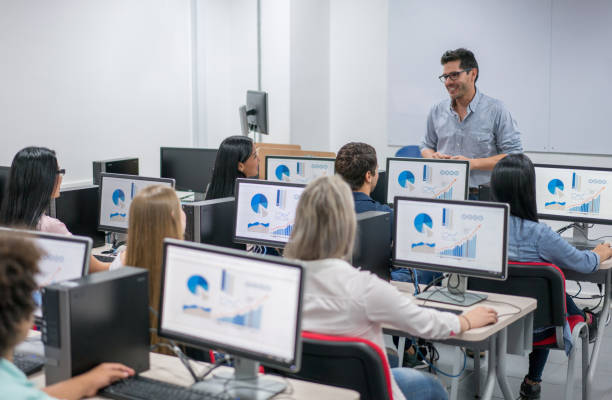 When conducting a systematic inquiry you have the option of being intimately involve in the process of data collection. The former is refer to as primary research and the latter is refer to as secondary research.
The degree to which the research is involve in the data collection process distinguishes primary research from secondary research. We'll go over some of the other significant differences between primary and secondary research in this article
Primary Research-
Primary data research is a sort of research that tries to collect new and original data from primary sources. When the term 'primary' is use in conjunction with research, it refers to an in-depth examination of facts by the researcher himself.One-on-one discussion with persons who are knowledgeable about the issue.
Secondary Research-
Secondary research is a sort of research where the researcher relies only on previously published research materials instead of collecting data directly for the study. Unlike primary research, this method is less costly and complex (Surbhi S, 2017). Data for secondary research can be access on the internet, in archives, libraries, and educational institutions, as well as in company reports.
Primary vs Secondary Research: The Differences
When conducting a systematic inquiry, primary research entails acquiring data directly, whereas secondary research is relying on previously collected data.
This means that the researcher is involved directly in the data collecting and categorization process in primary research. On the contrary, secondary data collection help the researchers rely solely on existing resources for the study. They does not need to gather raw data from the field.
In the primary research, surveys, interviews, focus groups, and observations are common data sources. Secondary research entails acquiring previously published study materials from a variety of sources, including the internet, libraries, and archives.
To gain first-hand data that will be valuable in the research. Many data collection methods necessitate some sort of engagement with the research subjects. Secondary sources are frequently free to access, however, some of them will charge you an admission fee before you can utilize the material.
Secondary research is also refer to as desk research since it does not necessitate the researcher to move from one location to another. Conversely, primary research is sometimes known as field research since it necessitates the researcher's complete involvement in the data gathering process.
Bots and internet-enabled gadgets including computers, smartphones, and tablets are common instruments use to obtain information in secondary research. Surveys, questionnaires, and interviews, on the other hand, are frequent tools for data collection in primary research.
Researchers can access secondary data sources such as libraries, archives, and peer-reviewed publications without having to travel to the field by using secondary research equipment. Primary research instruments enable researchers to gain firsthand knowledge of the features, attitudes, and behaviors of study subjects in the framework of a systematic examination.
Secondary research uses historical or already available research resources. primary research uses real-time information. Primary research  primarily focuses on acquiring first-hand information on the research subjects and contexts. Secondary research is merely a re-examination of already collected material.
As a result, secondary research data is refer to as "past data" since it represents previous events and only provides information about how to deal with current issues. The primary responsibility of the secondary researcher is to explain how the previous data influences his or her current investigation.
Primary research is more difficult to do than secondary research. For example, it may even be impractical for a corporation to try to study the purchasing habits of everyone in its targeted audience.
Primary research is use to collect real-time data that can be used to solve a specific problem. Secondary research, on the other hand, is use to collect existing study materials that may or may not adequately address the subject at hand.
From start to finish, the primary research method is precisely adapted to the unique study challenge. Which is why it depends on first-hand data. A secondary research does not aim to solve a specific problem. It contains comprehensive information that can be used in primary research.
The researcher has complete control and ownership over the data in primary research and he or she can choose whether or not to share it with others. This signifies that the principal investigator has complete control over the study materials.
However, in secondary research the researcher doesn't own data and hence does not have complete control over it. Because anyone can access the data, secondary research is properly defined as a "free-for-all" environment.
Because it deals with current events, primary research is based on current statistics for its systematic investigation. As previously said, primary research efforts are eventually personalized from start to end to meet the needs of a given study environment; as a result, the primary researcher must collect real-time data to come to relevant research conclusions.
Secondary research, on either end, uses historical data to better comprehend current research efforts, uncover knowledge gaps, and map out new research to address those gaps. Secondary study findings are not always applicable to specific research situations.
However, Writing a dissertation may appear to be an endless effort. You could go weeks or even months without finishing a single chapter. This could be due to the absence of advice or the fact that writing a dissertation isn't your cup of tea (thedissertationhelp,2020), if you need dissertation methodology help, you can hire academic writing services.
Conclusion
To come to credible results at the end of a systematic investigation. Researchers frequently blend primary and secondary data collection methods. Before conducting primary research, they usually perform secondary research to successfully map out a suitable scope for their study effort.
Before choosing one of these research methods, you should think about the advantages and disadvantages of secondary and primary research. More importantly, you should consider the overall goal of your systematic inquiry, as this is the most crucial factor to consider when deciding whether to conduct primary or secondary research.