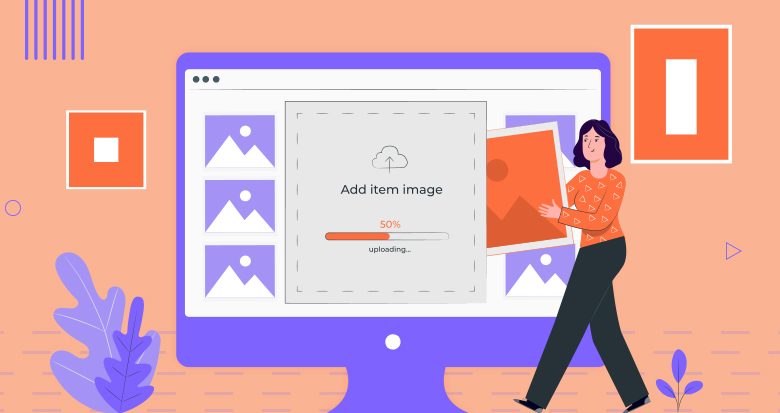 Combining text and images is getting a lot of attention in digital content. According to HubSpot, if your content includes pictures, your audience will recall over 65 percent of the information after three days. However, providing a consistent experience and the best possible image across a wide range of desktop and mobile devices remains a significant problem for developers. They must consider image size, as larger files take longer to download, consume more bandwidth, and degrade website speed and user experience, as well as the type of device being used and the graphic design in which the image is put.
To improve engagement with visually appealing images, offer faster page loading with appropriate image formats. Also, delivering a consistent experience across a wide range of devices that require different graphic layouts, resolutions, and viewports and efficient image management is essential. The objectives are to increase development productivity, accelerate the launch of your website, and avoid having to create several copies of each image to accommodate the responsive design. These are the three best practices you should use to help you achieve these objectives:
1. Optimize your website's images for better performance:
Some of the most prevalent image handling issues are browser-side resizing, using images for a button background, utilizing the same image size across all platforms, and not providing correct cache headers in the response. You should be conversant with image optimization procedures to avoid problems like this.
Image optimization aims to deliver photos in the shortest file size possible while preserving visual quality. This will conserve bytes and improve the speed of your website. To choose the best image, you must first understand the factors that influence the file size and quality of the image. You must also consider what actions may result in unnecessary bandwidth use. Wasteful browser-side resizing, delivering static icons one by one, and employing a single image size across all distribution mediums are all possible actions.
Choosing the proper picture format for your website and app, using smaller kb images by reducing the size, picture compression, and employing responsive pictures for multiple platforms are all examples of image optimization. Always use the optimum image format (JPEG, PNG, or GIF) and resize images appropriately for each platform. To optimize your website photos, you can utilize a variety of plugins or opt for real-time picture optimization.
Also, remember that not every visitor has access to high-speed internet. Given the unstable nature of mobile internet connections, it is our job to adapt content to different connection speeds.
2. Simplify image workflow:
Hundreds of thousands of product photos are displayed on a typical e-commerce website daily. Each business has its procedure, from developing photos to uploading them to the CMS. Designers and developers frequently waste time developing many size variants of the same image for various website sections. It's not uncommon for a marketing team member to post a larger-than-normal image, resulting in a poor user experience.
Also, there's a good chance you have a specific process for uploading photos to your website or app. A designer will frequently generate artwork, after which the developer will request several sizes for display on various devices and several formats for different browsers. They must then store several versions and implement the logic that allows the appropriate version to be chosen and sent to each user. If you've ever done this, you're aware that it takes a long time and can delay your time to market. It would help if you tried to automate as much of the procedure as feasible.
Any solution you employ should allow you to create a single high-quality version of an image that can then be dynamically changed and supplied in the appropriate format for each user and device. You will save time and money by not having your designer develop numerous copies of each image or conduct additional work if the images need to be modified.
3. Properly handle the loading of broken images:
Some will likely vanish over time when your website contains thousands of photographs. When identical photos are provided to your users, they appear broken, causing the entire user experience to disintegrate. Nobody enjoys broken items, whether a glass, a photo frame, or electronic equipment. As a result, don't expect your website's viewers to put up with a damaged image. Removing the broken images from your database is a one-time task, but it cannot be easy if your website has millions of images.
You can use a variety of strategies to deal with faulty image loading. Remove such photos from the database, or use the tag's "on error" feature to send them to your image server. Also, using the image server to handle damaged images is a good idea. To put it into practice, you'll need to create a server that can handle image rerouting. Using a third-party image server to handle the loading of broken images is the best image management technique. It saves you the trouble of developing your server, which is expensive and time-consuming. To avoid non-existent loading images, a third party uses URL-based alterations and provides server-side management.
Wrap up:
These best practices will help you develop a streamlined, end-to-end picture management process that includes uploading, organizing, viewing, storing, delivering, and managing all photos. You can construct a simplified image management system for your photographs by following the recommended ways.
Picsmize lets you simplify your workflow and improve your website experience by providing comprehensive image management tools on the move. For any further assistance, feel free to reach out to us.