Services
Hybrid jobs facts for career growth
Remote Hybrid Jobs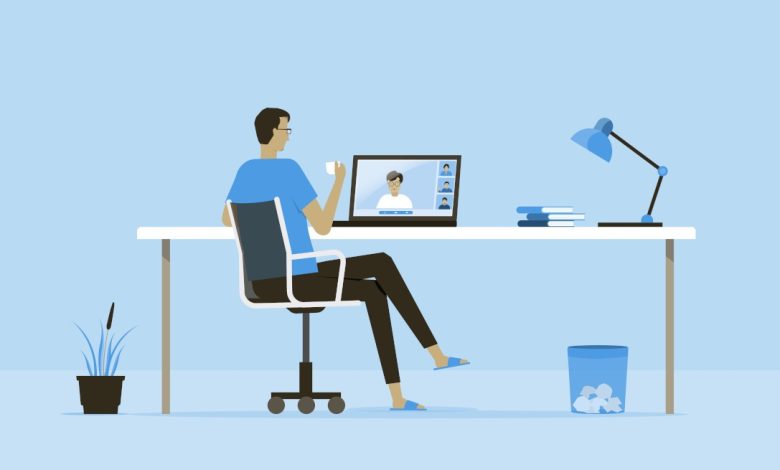 How hybrid work is reforming career development?
In today's market, as firms navigate through the Great Resignation, they must make sure they do all in their power to maintain their workers' motivation, engagement, and commitment to their jobs and this mostly entails investing in their professional growth. In the sections that follow, we will look more closely at how hybrid work is influencing career development and how your company may continue to support your workers' advancement, regardless of where they work. To keep best employees, career development is now seen more like a must than a benefit.
Future of Hybrid Remote Jobs
Organizations and industries have seen a significant change in the previous two years, and as a result, they have switched to a hybrid work structure with some workers working remotely, some people spending their time at an office, while others split it between the two. This is a major factor in why career development techniques that worked well for onsite teams today would not perform as well in a Hybrid Jobs environment.
Career Development in the times of the hybrid work model
Employee career development has been severely hampered by the COVID epidemic and the ensuing transition to remote and hybrid work patterns. The majority of remote professionals had a negative impact on their career growth even in the early phases of the epidemic. Due to the pandemic, many employees all across the world also endured salary freezes and freezes on promotions. Employees are working harder than ever despite many instances where their professional advancement has stagnated.
Nowadays, workers put in more time, volunteer for more projects and duties, and even work on their days off. Employee burnout has significantly increased as a result. A sizable number of workers are abandoning their employment every day due to the culmination of all these issues.
4 ways to reform career development for hybrid and remote employees
Provide a learning and development stipend
Providing learning and development opportunities rather straightforward procedure employees all physically gathered in one location. A career coach may even come to a business to work with the employees one-on-one. Organizations frequently engage an outside consultant to deliver sessions on industry trends. However, it might be difficult to give such opportunities to a mixed workforce. You need to think creatively if you want to promote the professional growth of your hybrid teams. Instead of providing learning and development opportunities internally, be accommodating and let your staff select the alternatives that best suit their needs. Then, give them a stipend to pay the full cost.
Establish competency matrices
When working from an office, your workers frequently have an idea of what it will take to advance in their particular professions. When they work remotely, though, they could lose out on that picture and might not be aware of the skills and competencies necessary for them to succeed in their responsibilities and advance in their professions. Competency matrices are important for the career advancement of teams working in hybrid and remote frameworks because of this. A competence matrix is useful for outlining all the abilities necessary to succeed in a certain function or project. 
Have individual development plans
Having individual development plans can help you create a plan for how they will get there when competence matrices outline the abilities your employee may need to advance in their profession. The professional development goals of your employee  outlined in this individual development plan. Remote employee along with the specific steps they must follow to achieve those goals. 
With such a strategy in place, the employees have a clear understanding of what must be done to meet their professional development goals, and you, as their leader, know exactly how to help them. In mixed work cultures, it is notably more crucial. You can makes sure that you and your staff members agree on how they want to advance in their careers and what needs to be done to make that happen.
Prioritize remote visibility
The truth about remote jobs is that most remote workers suffer in a mixed work environment, particularly when it comes to visibility. Employees frequently believe that working remotely reduces the visibility of their efforts, which hinders the advancement of their careers. Speaking about employee growth and development, remote employment may discriminate against those who visit the office less frequently. 
This may lead to uneven possibilities for remote workers and eventually impede their professional progress. As a result, you must emphasize giving your remote employees. The Remote Team same visibility and opportunity as those who spend more time in the office. You may do this by holding weekly all-staff meetings where your remote workers can share work. The remote employee or you can implement a policy that equally distributes new projects among your remote and in-person personnel.