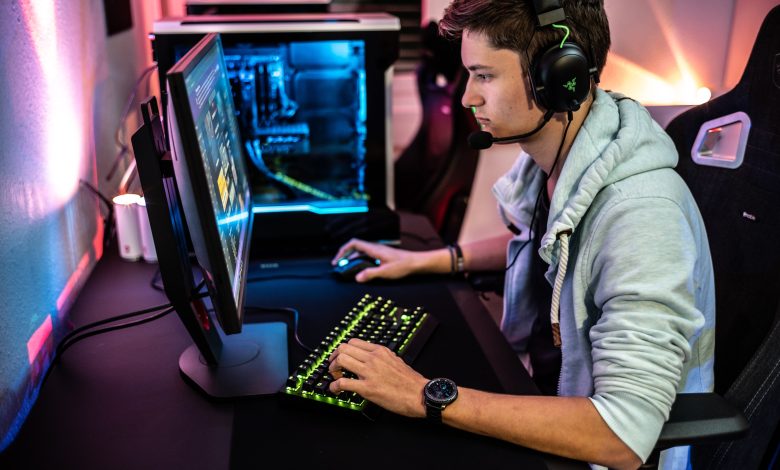 Esports is a term used to describe the world of competitive video gaming. Professional gamers compete in tournaments all over the world, with some events offering multimillion-dollar prize pools. In recent years, esports has grown exponentially in popularity, with an estimated global audience of nearly half a billion people.
One of the key reasons for esports' popularity is its appeal to a younger demographic. What's more, esports is widely considered to be a more inclusive and accessible form of entertainment than traditional sports. Anyone can play video games, regardless of their physical ability or background. This has helped esports grow into a truly global phenomenon, with professional gamers hailing from all corners of the world.
With its massive global audience and youthful demographic, esports presents a unique opportunity for bookmakers. In recent years, a number of online sportsbooks have started offering odds on professional gaming matches. This has given rise to a new form of gambling known as "esports betting."
Esports betting works in much the same way as traditional sports betting. punters can bet on the outcome of individual matches or tournaments. They can also place bets on props, such as which team will get the first kill or which player will score the most points.
There are a number of different types of bets that punters can place on esports matches. The most common bets are simply betting on the outcome of a match or tournament. Punters can bet on who will win, who will lose, and how many rounds the match will last.
Another popular type of bet is props betting. This involves betting on specific outcomes within a match, such as who will get the first kill or who will score the most points. Punters can also bet on more general propositions, such as whether or not a team will win their next game.
In addition to traditional bets, some bookmakers also offer live betting on esports matches. This allows punters to bet on the action as it unfolds. Live betting is particularly popular for major tournaments, where there is a lot of action to bet on.
How To Be Safe
Just like with any other form of gambling, there are risks associated with betting on esports. However, there are a few things that punters can do to minimize these risks and ensure that they have a safe and enjoyable experience.
Bet with reputable bookmakers
The first thing to do is to make sure that you only bet with licensed and reputable bookmakers. There are a number of fly-by-night operators that will try to take advantage of punters. By only betting with licensed esports betting sitcaes, you can be sure that you're dealing with a legitimate business.
Understand the risk
It's also important to be aware of the risks associated with each type of bet. For example, match bets are generally considered to be relatively safe, as the outcome of a single match is usually easy to predict. Prop bets, on the other hand, can be more risky, as they often involve predicting specific outcomes within a match. Live betting is generally considered to be the most risky type of bet, as anything can happen during a live match.
Set your budget
Finally, it's important to set a budget and stick to it. Gambling can be an addictive activity, so it's important to only bet what you can afford to lose. By setting a budget, you can ensure that you don't get in over your head.
Bottom Line
The bookmaking industry is still trying to figure out how to fully capitalize on the booming esports industry. But there's no doubt that esports betting is here to stay. And as more and more people get introduced to competitive gaming, it's only going to grow in popularity. However, it's important to be aware of the risks involved. By following the tips above, you can ensure that you have a safe and enjoyable experience.