Banking and Finance
Trending
Develop your own NFT Marketplace | A quick overview guide
Step-By-Step process of NFT Marketplace development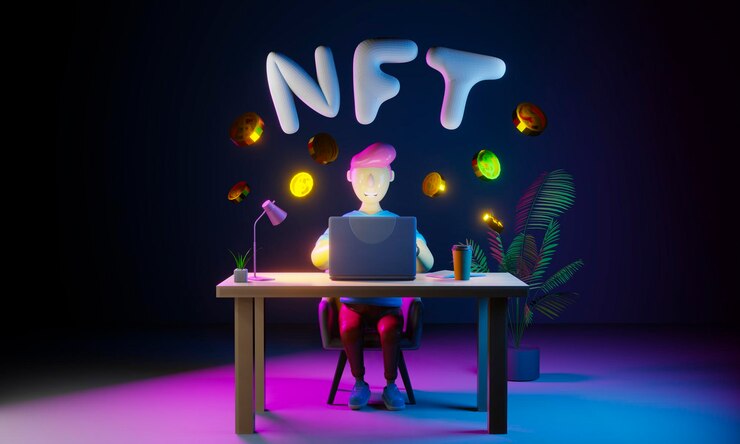 NFTs have immensely grown in the past few years. NFTs have drawn the interest of millions of people around the world, including celebrities. They are not just about owning a digital asset, NFTs are used for ticketing, charity, real estate, and more. This surge in NFTs has been mostly attributed to NFT creators, investors, and NFT marketplaces. Especially NFT marketplaces handled the demand for NFTs efficiently.
What is an NFT Marketplace?
A blockchain-based online marketplace for buying and selling non-fungible tokens is known as an NFT marketplace. The most expensive NFT as of the beginning of 2022 is "Merge" by Pak, which has been sold for $91,8 million. As a result of the NFTs' skyrocketing costs, the popularity of NFT marketplaces is continually growing.
Therefore, developing a new NFT marketplace can be the perfect choice for a new business venture.
The platforms in which people buy, sell and trade digital assets. Different NFT assets like art, videos, memes, game assets, and cards are available on this platform. NFTs have attracted a huge market and sales rates have gone up exponentially within months. Developing an NFT marketplace can be a revenue-generating business venture, but where do you start?
Guide to developing an NFT Marketplace
Planning: Like any other business project, NFT marketplace development also involves a lot of planning and research. During this phase of planning ideate various factors like niche, business, target audience, competitors, marketing, blockchain, etc. Based on the research form a Whitepaper for your project.
Design: The design of your marketplace decides how your NFT marketplaces look. Use tools like HTML  and Web.js for creating the UI and UX design of your website. Ensure that the users get an immersive and seamless experience from the platform. Get feedback from a limited user base and update the platform based on the feedback.
Develop: This is the stage where you work on the back and front end of your platform. You can use tools like Solidity and Java for development. This is the stage where you create native tokens for the platform. You should also create smart contracts and integrate your platform into the blockchain network.
Test: Once the developing stage is over you can start testing the platform for bugs and errors. Release a beta version for a limited number of users and get their feedback. Run a number of automated tests to make sure that the platform is free from any errors. All errors and bugs found should be resolved immediately.
Launch: Finally you can launch your NFT marketplace for the users.  Make sure you promote your NFT marketplace across various channels. Keep updating your platform in response to user feedback to keep up with trends.
But finding in-house developers with enough experience and knowledge can be a tedious task. Expenses in employing them are also on the higher end. However, there are professional NFT marketplace development firms available in the market to help you with your NFT marketplace development.
We can surely say that NFT marketplaces have become one of the most profitable business ideas in the last few years. Working with the right NFT development firm with blockchain experience and talented developers can surely help you with your entry into the NFT market.