Business and Trade
Best Small Business Ideas For 2022
A detailed list of 6 small business ideas worth pursuing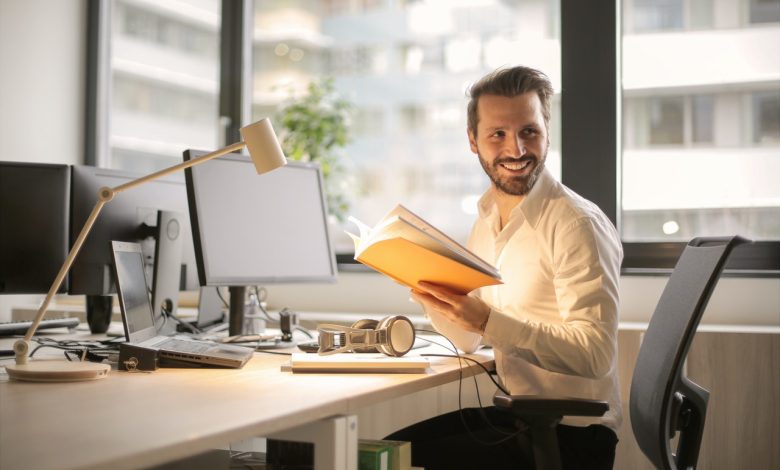 Have you been seeking new small business ideas to try out in 2022? You're in luck because we've put together a detailed list of 6 small business ideas worth pursuing.
There are major benefits to starting a business. You gain control over your time, have the opportunity to do something you truly enjoy, and, most importantly, increase your earning potential.
In this article, I'll share 6 small business ideas worth trying.
These businesses, fortunately for you, are simple to start, do not require a large upfront financial investment, and require very little technical expertise.
Let's get this party started.
Best Small-Business Ideas
1. Video
Are you the person who always has a camera with her or the boy who used to record all of your family's events and memories on a video recorder? If so, video production could be one of the best small business ideas for you. With the rise in popularity of video on social media platforms and the internet, those who can shoot, edit, or both are in high demand. Even if you have no prior video or graphic design experience, there are numerous online courses that really can teach you how to cut and edit video using video editing softwares like Adobe or Final Cut Pro.
With the growing popularity of video, this is another low-cost business you can start in your own home. Moreover you can also start with producing simple whiteboard animation videos using whiteboard animation software. Plus, once your videos are out there, your production company will benefit from automatic marketing.
2.
Accounting and bookkeeping
Are you a certified public accountant or a specialist in accounting software for small businesses? Your less math-inclined entrepreneurs could benefit from your assistance in keeping track of one's personal and business finances.
You'll process invoices and payroll, compile expense reports, and more as a bookkeeper. You can help small businesses owners file taxes, generate balance sheets and other accounting documents, and make professional recommendations about their bottom line if you have a CPA licence.
If you have the necessary skills to start your own accounting or bookkeeping business, this is one of the best and most profitable small business ideas for you.
3.
Business consulting
People may be clamouring for your knowledge and skills in your industry if you've been in business for a long time. Why not turn ones expertise into a new career as a freelance consultant? On a contract basis, you can get paid to speak at industry conferences or events, end up serving on a board of advisors for a startup, or lend your expertise to help shape the strategy of an existing company.
Starting a consulting business, regardless of your field of expertise, is a great way to earn a substantial income while working on your own schedule.
4.
Event planning
Individuals and businesses are increasingly hiring freelance event planners to handle the design, logistics, and co – ordination of large events. Start offering your Type-A services to partygoers in your community or within your personal network if you enjoy making plans your child's birthday or your father's retirement party down to the last detail.
To begin, all you need to do is throw one fantastic party, and your event-planning business will take off thanks to all those positive word-of-mouth recommendations.
5.
Social media management
Most business owners acknowledge the importance of social media marketing, but few have the skills to execute it effectively. Consider building a client base of business owners who need help managing their brand's social media platforms. If you're glued to your phone, Instagram all your meals, and have most of your conversations in 280 characters or less.
6.
Photography
Wedding photographers, corporate event photographers, and family portrait photographers are in high demand. A freelance photography business has also relatively low startup costs. Since it can be run from home with the right tools, of course.
Professional photography is also a great way to build a side hustle while working full-time elsewhere because you control your client load and schedule.
Read More
How Can an Ai Powered Taxi Dispatch System Do Wonders for Your Business?