Business and Trade
ADVANTAGES OF UNITY MOBILE GAME SERVICES
ADVANTAGES OF UNITY MOBILE GAME SERVICES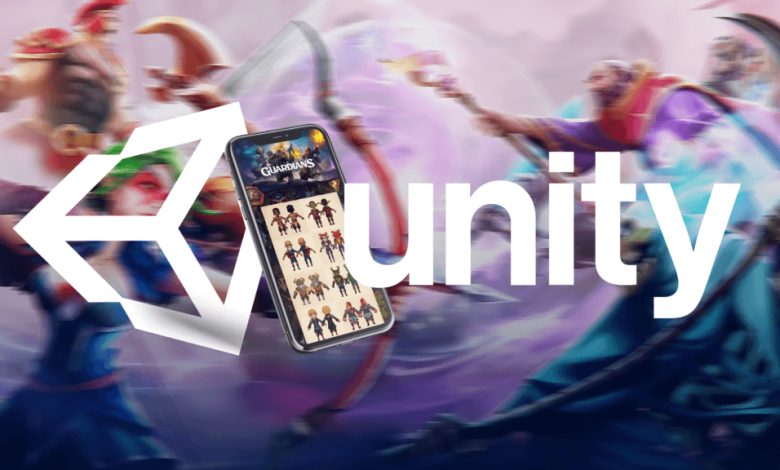 Cross-platform development environment Unity is used to make games like "N.O.V.A. Legacy, "Room Two," and many others. Unity game development services are in-demand professionals who can work for establish businesses or start businesses. Developers RisingMAx is a member of a sizable team in charge of a particular task. Our cases provide evidence for this.
According to Global Market Research 2022, the most promising and fastest-growing area of game development is Unity mobile game development.
WHY UNITY 3D GAME DEVELOPMENT IS THE BEST CHOICE?
Unity is used to create more than 50% of games for consoles, PCs, and mobile devices. Although many game development platforms are available, Unity has always had a large following. You can develop applications for various platforms using Unity.
As a result, there is a significant need for Unity developers in Europe and internationally, and that need will continue to grow. Experts with knowledge of Unity are also needed in related fields, such as the creation of AR/VR and three-dimensional animation.
ADVANTAGES FOR UNITY GAME DEVELOPER 
A Unity developer can quickly acquire the necessary knowledge through classes or on their own.

The occupation offers a high standard of living.

A broad range of knowledge that enables you to select a different field of endeavor at any time and is in some way related to development.

The chance to work with both domestic and international clients.

Continuous professional development
The game developer has the option to launch both his studio and an agency.
The presence of a visual development environment, cross-platform compatibility, and a modular component system is Unity's main benefits.
DIFFERENCES BETWEEN UNITY DEVELOPMENT FOR ANDROID AND IOS
A platform must be select when making a game, either Android or iOS. We will now determine what makes them distinct from one another.
Android game development with Unity
You will undoubtedly require C# developers if you make an Android mobile game in Unity. It's also advised for developers to be familiar with Java or Kotlin because you'll need native code to add libraries and functions that aren't included in the Unity API.
The Android SDK, which can be installed in Unity, adapts Unity for Android.
iOS game development with Unity
Comparable to Android is how iOS games are develope. Although it is unnecessary, knowing the Objective-C and Swift programming languages will benefit.
Apple also provides the iOS SDK, which can be integrate with Unity for adaptation.
It's important to note that, unlike Android, where you can create games on any platform, creating games for the iPhone requires at least one machine running macOS.
The games are test using emulator programs. You can purchase a variety of device models and select the ones you want to run the application. The company levies a 30% fee on the majority of purchases. Use the common Unity SDK or the specialise iOS StoreKit API to monetize the app.
UNITY MOBILE GAME DEVELOPMENT BENEFITS 
First, as we already mention, the Unity 3D engine enables game development without needing specialise knowledge. Here, the developer uses a component-orient approach, creating objects (like the main character) and adding various components (for example, the visual representation of nature and ways to control it).
The engine enables you to draw maps, arrange objects in real-time, and instantly test the outcome thanks to a handy Drag & Drop interface and a valuable graphics editor.
UNITY SERVICES FOR SUCCESSFUL MOBILE GAME
According to a recent report by LinkedIn U.S. Emerging Jobs, Unity is the most popular game development platform in the world because it has produce more than 50% of all mobile games, 60% of all content for augment and virtual reality, and the seventh most popular profession in Unity is a developer.
You can use pre-made Unity Microgame templates as an example. Every template has a unique set of mod resources that lets you easily alter the original template while learning the fundamentals of game design, logic interactions, visualization, and other topics.
RELY ON A SKILLFUL GAME DEVELOPMENT COMPANY
It might seem challenging if you have never create a game before; this is your first attempt. Every day, RisingMax creates games using the Unity engine and offers in-depth Unity game programming. Our development team is preparing to assist you in producing a game that will impress your users because we adhere to all industry standards and best practices to ensure quality.
You can put your faith in our experience Unity game developers who are well-verse in C#,.Net, and its integration with services like AWS, ASP.net, Photon, Forge Networking, and others. This article also discusses the advantages of combining mobile game services. Furthermore, with the assistance of unity game developers and the NFT Game Development Company, you can create NFT Games in 3D.
To discuss working together or your project, contact us. We'll address all of your concerns, realize your vision for a game, and we're confident you'll be pleas with the outcome.