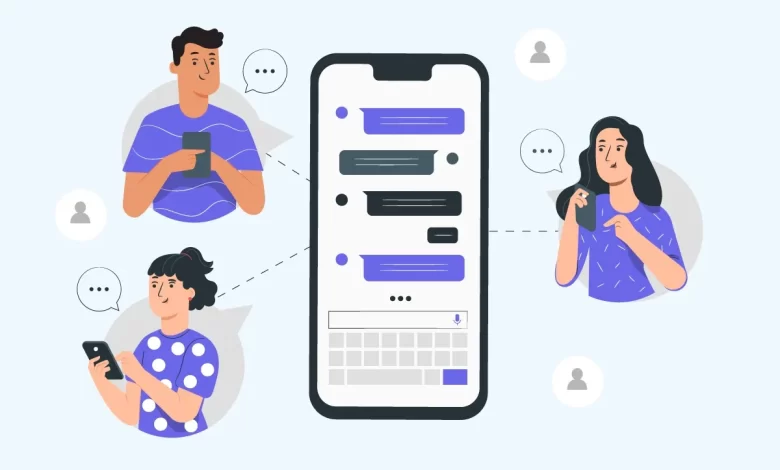 Many companies are switching to e-commerce as the globe shifts to a mobile-first attitude in order to provide clients with a better online experience. The future of retail is e-commerce. Additionally, price comparison and product research are two online purchasing habits that make the present e-commerce environment incredibly competitive. To support their marketing initiatives, E-marketers are now using SMS solutions. Within weeks or months of initiating their initial Bulk SMS marketing campaign, many online businesses see increased income.
Benefits of Bulk SMS Service for Online Shopping
Cost-Effective: Bulk SMS is the most cost-effective way to communicate with customers when compared to email, normal letter delivery, television, and other promotional channels. This is important for sending out massive amounts of information.
Time-saving: Your company won't have to manually input SMS data each time you need to send a message after a common template has been created.
Customer Retention: By offering consumers exclusive discounts, vouchers, and promotions, bulk SMS helps you increase customer retention and repeat business.
Higher Conversion: After delivering a message with bulk SMS, you may anticipate a high conversion rate. It is more likely that you will attract new clients the more customers read your communications.
How can the bulk SMS platform be used in e-commerce?
Let's talk about the good stuff now and demonstrate what online marketers are doing to legally create an SMS list, promote to their clients and prospects, include client support into the mix, and eventually grow their businesses:
SMS Order Status
With the use of links like those used by Amazon, Myntra, and many other e-commerce platforms, bulk SMS service enables customers to follow the progress of their orders and get updates like shipping data, out-for-delivery information, and ETA. Customers look forward to receiving this SMS the most. Bulk SMS may also use to send an order completion message after the consumer has received the products.
Promotion for New Arrivals
By educating customers about new items' characteristics and advantages, bulk SMS service promotes new goods and increases sales. By keeping consumers informed of offers and discounts, it encourages them to purchase the new product. E-commerce platforms use this method to notify and urge customers to add recently introduced goods to their baskets.
Observations & Reminders
Bulk SMS makes it easier to contact clients who may have abandoned a shopping item. It reminds consumers that there is still time for them to acquire the item at a certain price. In conclusion, e-commerce websites have the ability to remind clients of any unfinished purchases or to alert them of any offers, deals, seasonal discounts, and other promotions to catch their attention.
Holiday/Event Updates
With so many holidays observed, it's a great time to send bulk SMS to your customer database with promotions like Diwali sales, New Year's special deals, Christmas new arrivals, and even birthday discounts. It will be a terrific justification to bring up your shop with the customer.
Since bulk SMS is so personalised, it has a substantially greater response rate than other marketing mediums. It enables you to earn more money and offers customer-focused services that build a following of devoted customers.